Back to Swarf Page

The Late John A. Albert's Old Gerstner W-52
My wife's father was a tool and die maker back in the 1960's-1970's. This is the Gerstner he had.

We contacted Gerstner about the age of a chest service.

They actually have an "Owner Club" you can join. Interesting...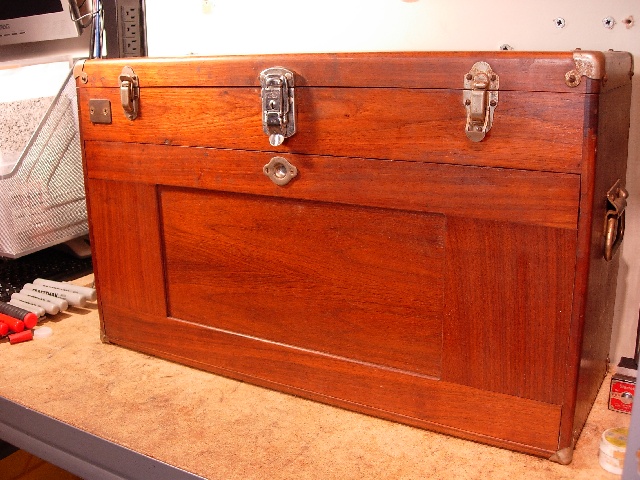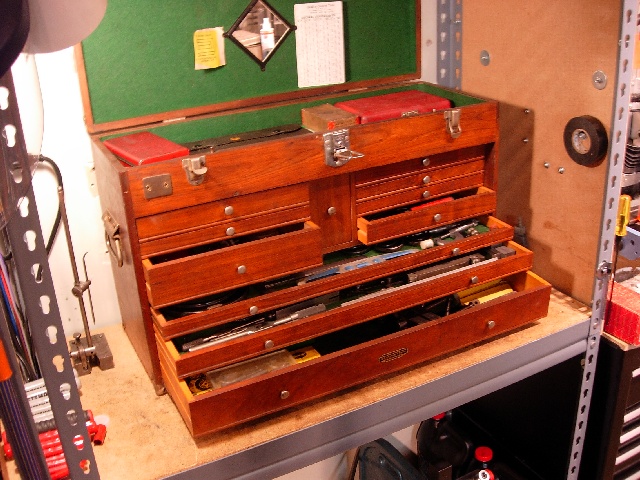 Thing was filled with old Starrett, Lufkin, etc.. tools, guages and calipers.

Evidently, Gerstner needs the middle drawer dimension to accurately determine the age of the box.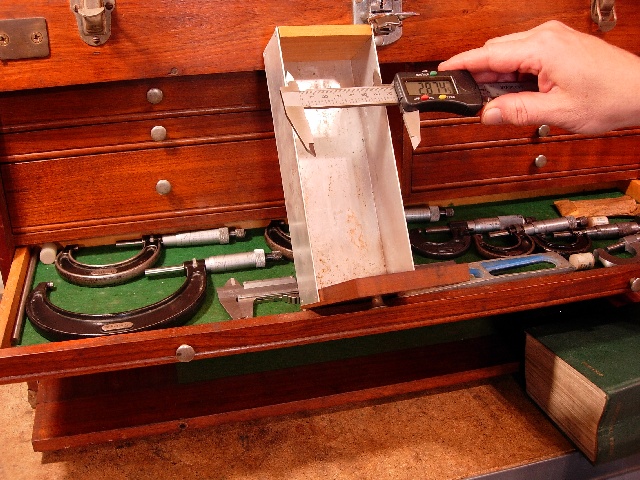 Not sure what the tag is for....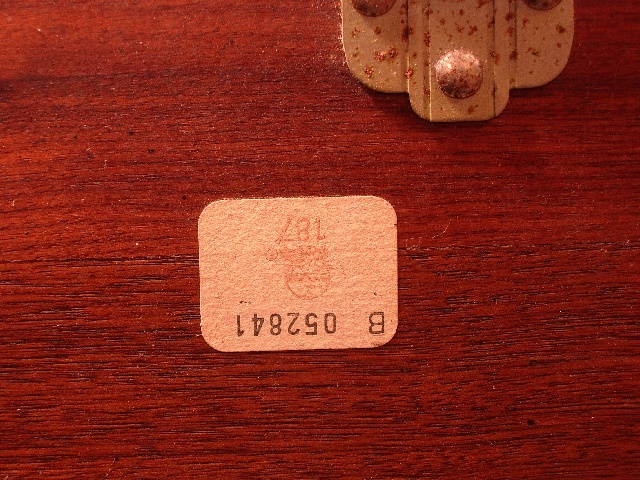 Bottom of the chest with the lid pulled out as well as the bottom drawer.
The M number states what drawers go in it. Each drawer had the handwritten 117 on the back...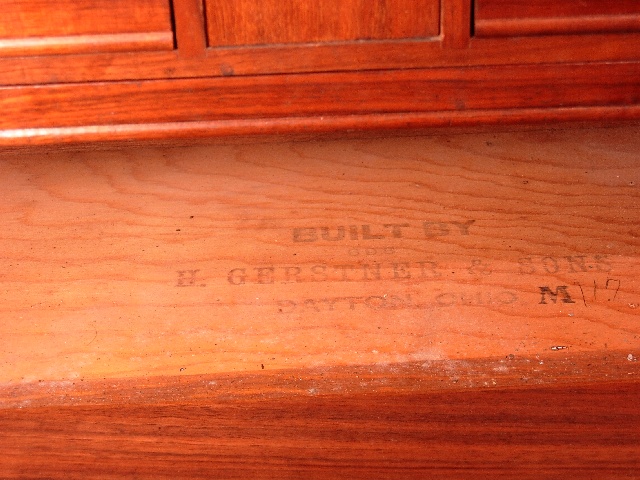 Some of the things inside:



Sensitive Drill Attachement
Great craftsmanship from a time long ago...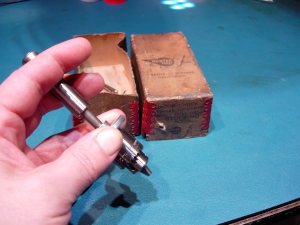 Chip Breaker Threading Tool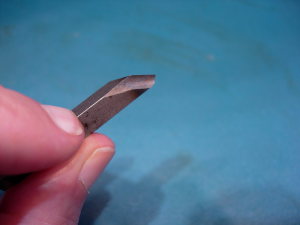 Back to Swarf Page