Back to Mill Mods Page
Extended Column - LMS 3900


LMS Solid column kit with an additional 2" block added for increased table clearance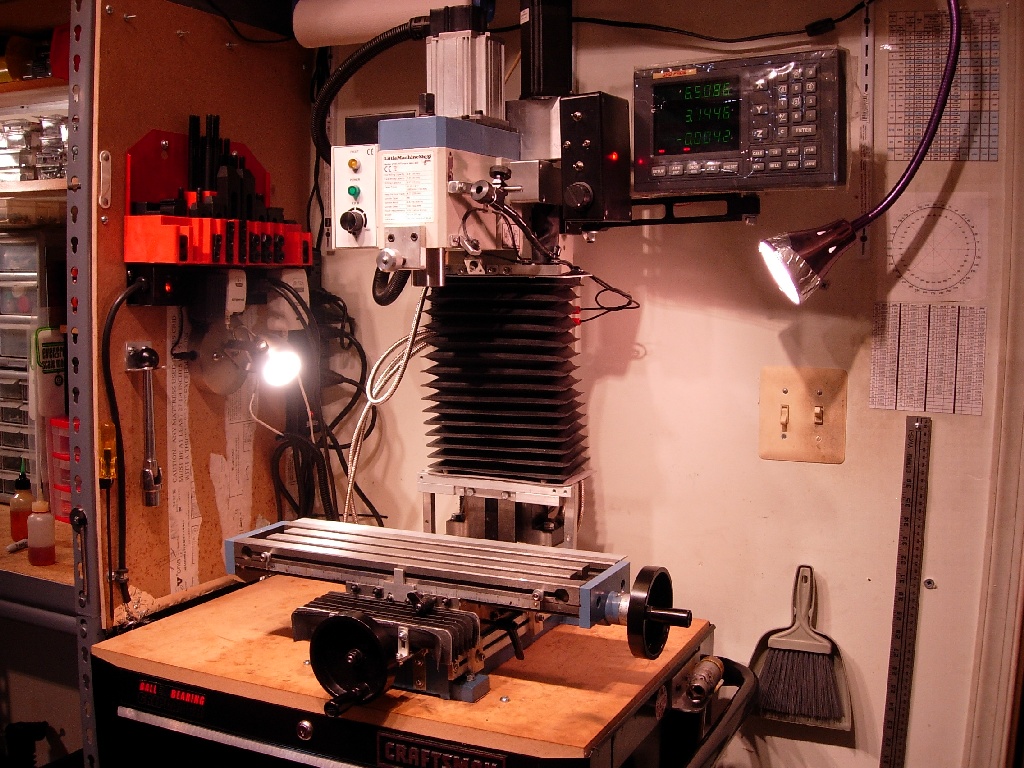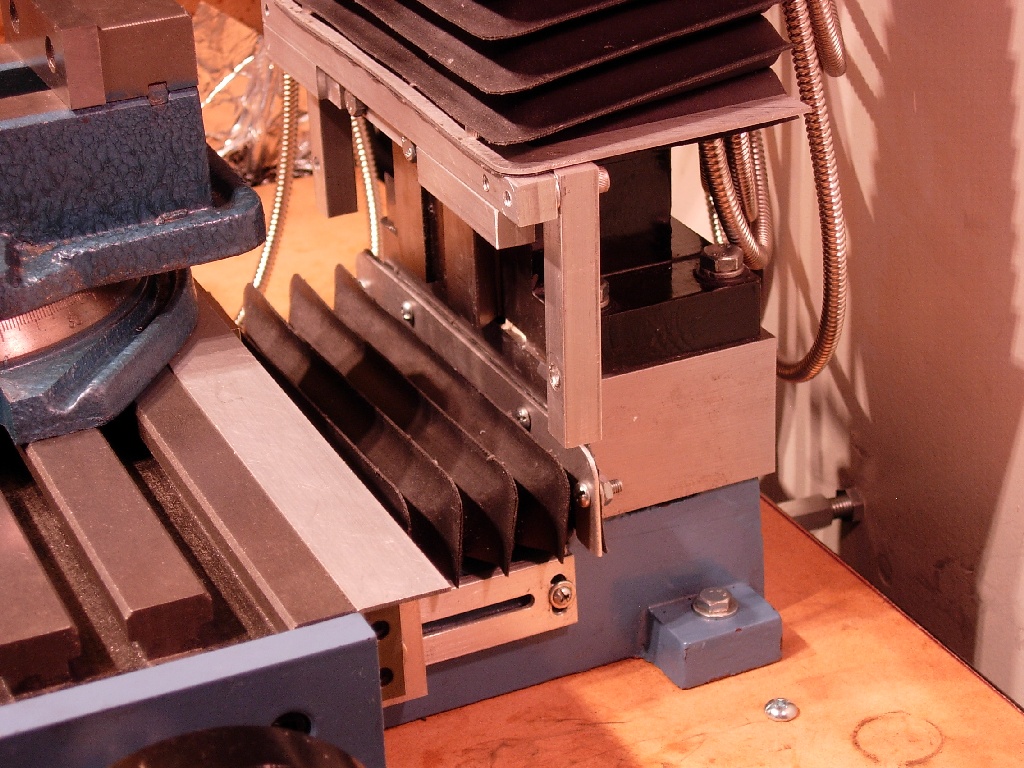 Shown with the LMS milling vise. The improved clearance was worth the work...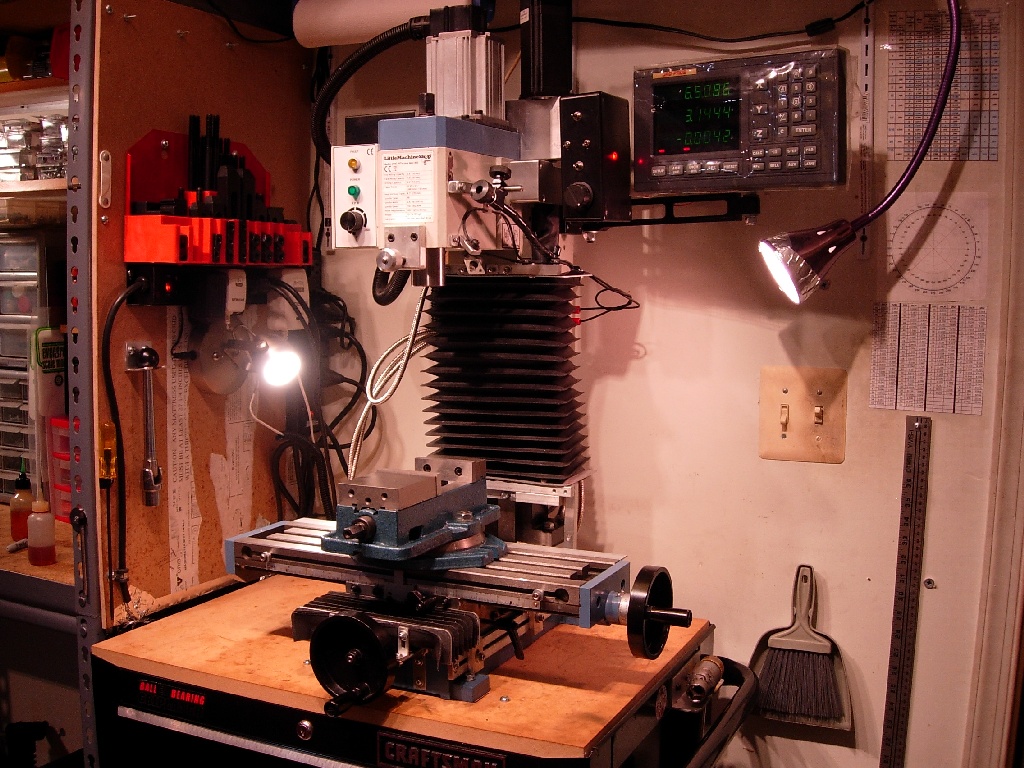 Comparison to the original height LMS 3900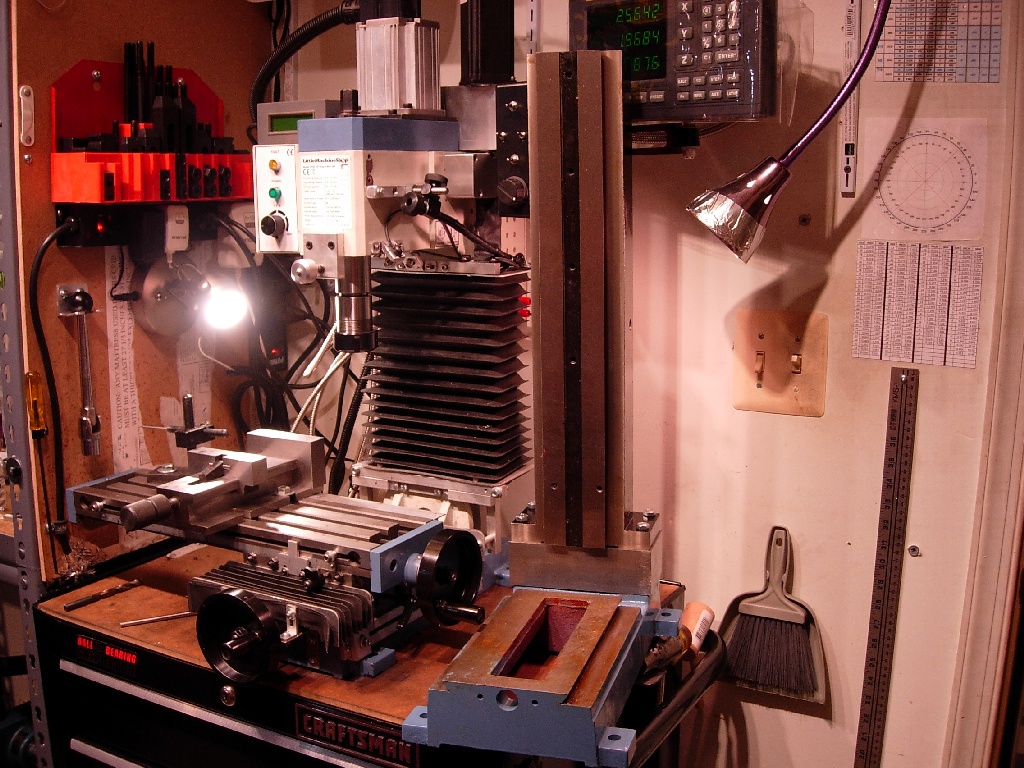 Block and column/base shown mocked up for test fit of 90mm hex bolts.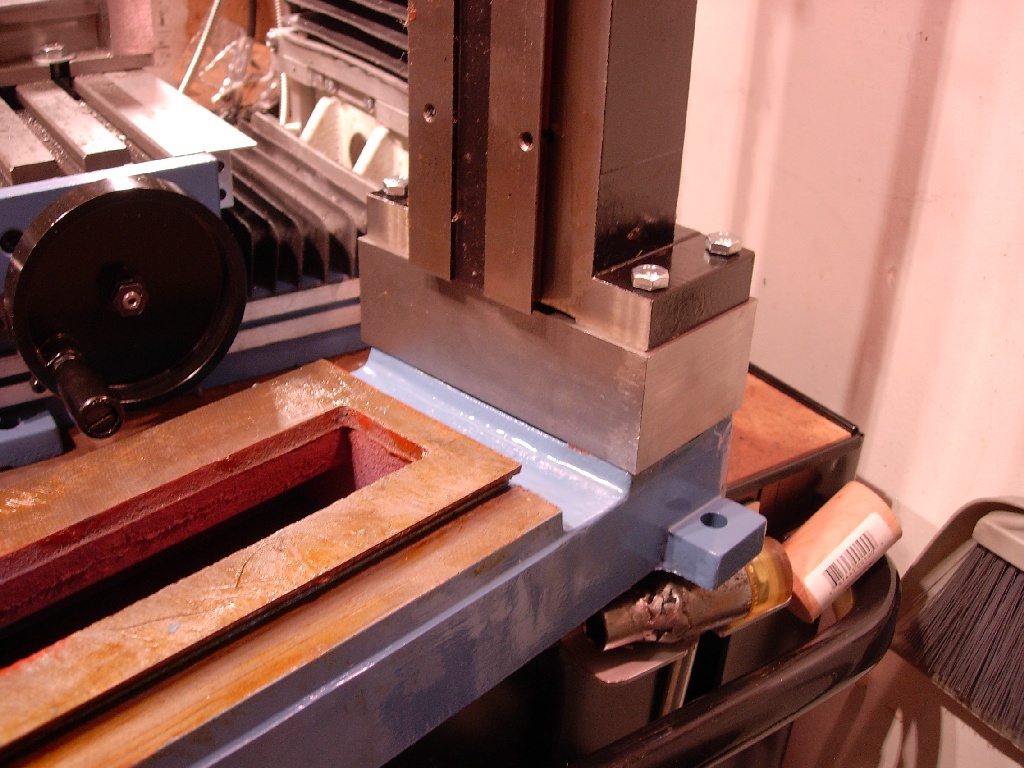 A block of 1018 6.25" x 3" x 2" high from On Line Metals - cut to size. Drilled fairly easily with stock 3900 mill.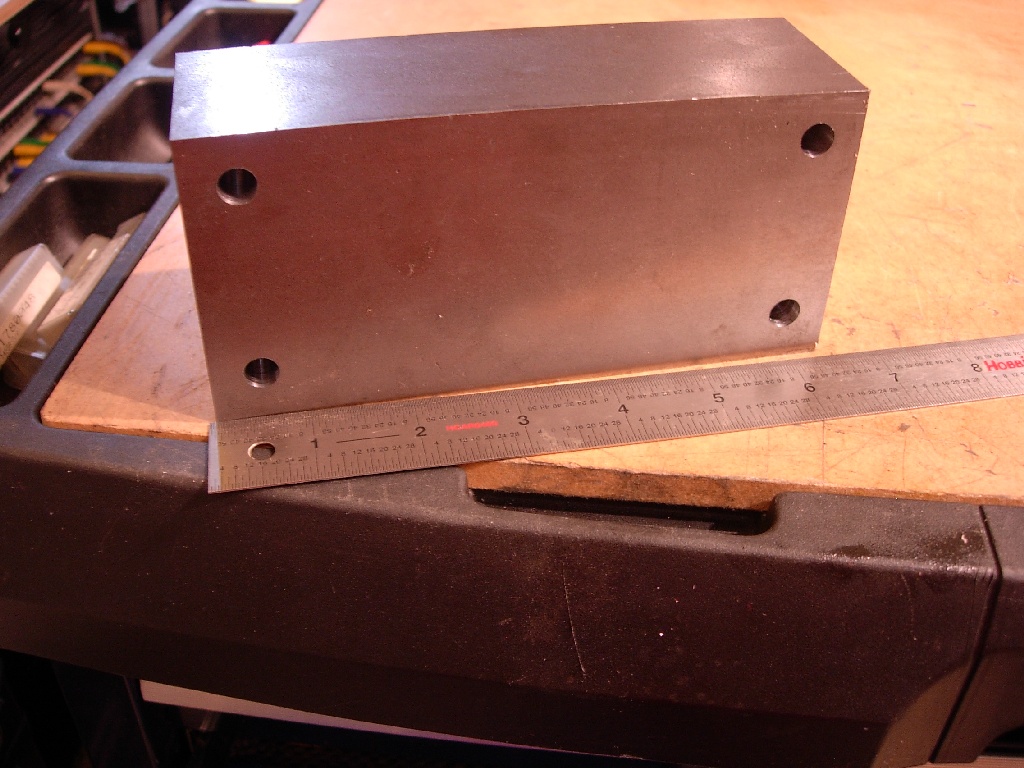 Back to Mill Mods Page